Last Updated : 1st September 2016
I am a Senior Yoga Teacher (SYT) with Yoga Alliance Professionals and have been teaching yoga to groups and individuals since 1994.
Whether you are looking for a way to make your exercise routine more interesting and satisfying or thinking about taking more care of your physical and mental well being, my yoga classes aim to help you do this.
The Hatha yoga style that I teach are based on the Ashtanga method, learning to move with the rhythm of your breath. This is called Vinyasa yoga.
My approach to teaching focuses on the individual, so if you wish to exercise gently or more dynamically you will be given the appropriate exercises to practice.
You will learn sequences of exercises that combine balance, breathing, strength and flexibility to improve your all round health. Beginners will notice the benefits within a couple of months, including better flexibility, more strength, improved concentration, increased fitness and feeling happier. I will be able to introduce the more experienced to more challenging aspects of yoga practice. Those practicing sport will find that yoga will improve fitness and the ability to recover from injuries.
To find details of the group classes that he currently teaches in the South Hams, go to the timetable page.
I also teach one to one and to small groups, this could be in your own home or at a convenient location.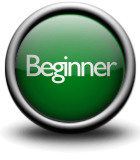 You will have the opportunity to learn about yoga exercise (asana and postures), breathing techniques, cleansing exercises, muscle control to strengthen the core of the body and mindful meditation. You will learn sequences of asana that combine balance, breathing, strength and flexibility to improve your all round health. The main postures will be based on the Primary sequence of Ashtanga yoga with plenty of scope to modify and add postures for fun.
If you are a sports person you will find that practicing yoga will improve your fitness and you will increase your ability to recover from injuries.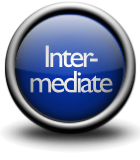 Moving towards a deeper practice Stephen will introduce more sequences of postures that you will gradually work towards mastering. These will include some of the more difficult aspects of the Primary series of Ashtanga yoga.
He will show you variations and interesting exercises that add to the enjoyment of your yoga practice. These challenges will help to improve your concentration and with attention on the breathing and muscle control will deepen your body awareness. The exploration into the Primary sequences of Ashtanga yoga will enable you to start to try asana from the intermediate (2nd) series. At this level the motivation to do yoga away from the class will enable you to develop your yoga practice and knowledge on how the body moves.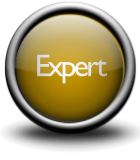 Stephen will show you more advanced postures from the Second and Advanced series of Ashtanga yoga as well as progressive modifications of postures already learnt. At this point you may have a regular daily practice and be considering learning to teach yoga. Stephen a Senior Yoga Teacher (SYT) with Yoga Alliance Professionals will be able to help you towards this goal.
Timetable